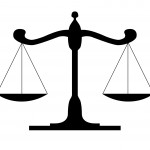 COMMUNIQUÉ DE PRESSE
Le juge Pierre LEBRUN n'a répondu à aucun des arguments de Justice and Democracy (J&D) asbl et a rendu une ordonnance faite d'affirmations générales pour donner raison à la Ville de Verviers. J&D a donc pris la seule décision qui s'impose : interjeter appel.
Ce jeudi 26 décembre 2013, M. Pierre LEBRUN, juge faisant les fonctions de président du tribunal de première instance de Verviers, a rendu son ordonnance suite à la requête introduite par notre asbl Justice and Democracy (J&D), mandatée par une famille belge de confession musulmane, contre le nouveau règlement d'ordre intérieur (ROI) de la Ville de Verviers portant interdiction du port de signes convictionnels dans les établissements faisant partie de son réseau.
J&D avait invoqué les arguments suivants à l'appui de sa requête :
– la violation de la liberté des parents d'inculquer à leurs enfants une éducation conforme à leurs convictions philosophiques et religieuses, quelles qu'elles soient. Cette liberté est notamment consacrée par le Protocole additionnel à la Convention européenne des droits de l'Homme ;
– l'application inadéquate du principe de neutralité par la Ville de Verviers, qui conduit à porter atteinte au principe de liberté religieuse, au lieu de consacrer les droits et libertés fondamentaux de chacun dans le respect des droits et libertés fondamentaux d'autrui.
Selon M. LEBRUN, qui reprend à son compte les affirmations de la partie adverse et ne discute aucun des arguments susmentionnés, il n'y a pas de discrimination dès lors que les signes ostentatoires de toutes les religions sont visés par le ROI. En d'autres termes, toutes les religions et convictions philosophiques sont discriminées, pas l'une plus que l'autre. C'est justement cette logique que J&D conteste et que M. LEBRUN n'a nullement examinée dans son ordonnance : elle viole les droits fondamentaux des élèves, qu'ils se revendiquent de l'islam ou de toute autre religion. De plus, aucune explication n'est fournie sur le bien-fondé de la distinction entre signes convictionnels "ostentatoires" et signes convictionnels "discrets" telle qu'arbitrairement définie par la Ville de Verviers.
Prenant acte du caractère laconique et superficiel, tant sur le fond que sur la forme, de l'ordonnance rendue, J&D a pris la décision de poursuivre la procédure et annonce qu'elle interjettera appel.
Justice and Democracy asbl
Bruxelles, le 29 décembre 2013
Ordonnance du président du tribunal de première instance de Verviers